MUSEUM AUDIO GUIDES AND AUDIO GUIDES
FOR GALLERIES AND EXHIBITIONS
Museum audio guides and audio guides for exhibitions. The main purposes of using the audio guide system in museums and galleries. How to make a museum attractive to visitors? How to get additional income for the development of the museum?
All museums, exhibitions and galleries in Europe and America use audio guides in our days. For example, the Vatican Museums use about 2000 pcs. audioguides in 10 languages.
The main purposes of using audio guides:
Museum audio guides and audio guides for exhibitions provide the following benefits:
Your visitors can come to the Museum or gallery at any time convenient for them. There is no need to wait for the tour to start.
The availability of an audio guide in different languages ​​will attract foreign visitors. In turn, this contributes to the popularization of your museum, exhibition in the world.
There is no need to maintain a huge staff of guides and tour guides to serve visitors.
The payback period for 1 audio guide unit is about a month.
If you rent an audio guide only 2 times a day, then your monthly profit will be $120. The average delivery of an audio guide is 5 times a day, respectively, the profit will be $ 300 from one audio guide. And if your museum has 10 or more of them?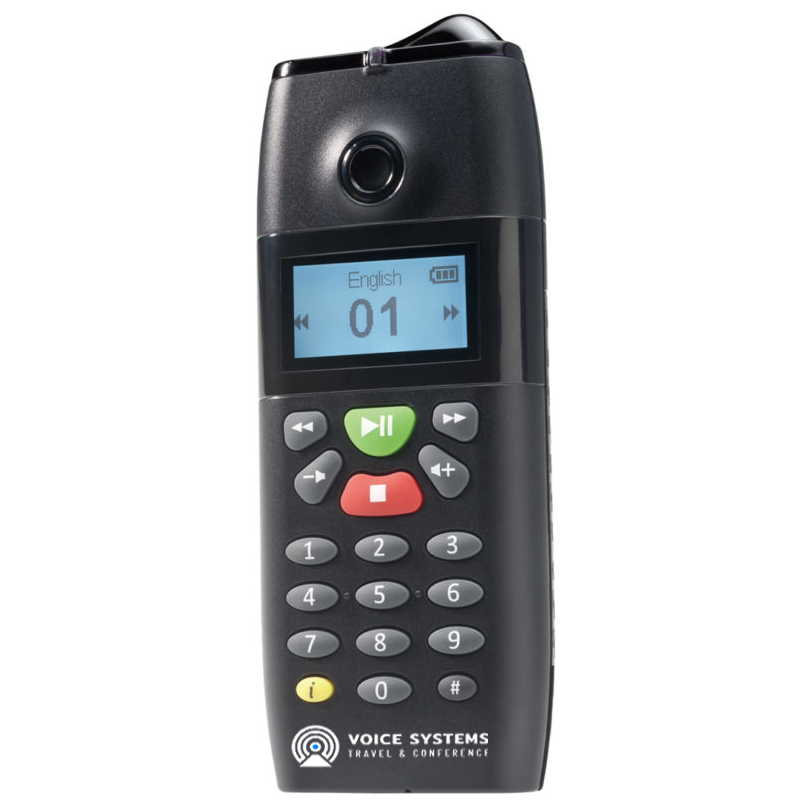 What are the benefits of Voice Systems audio guides?
First of all, this is the excellent quality of audio guides, which meets international standards. Therefore, our audio guides select the best museums and galleries in the world.
Powerful battery that allows you to use audio guides all day long. Up to 14 hours of working time.
Built-in anti-theft alarm system. The system prevents audio guides from being taken out of the territory of the museum.
Convenient charging system for audio guides. There are two ways to charge audio guides. The first way, if the museum purchases several audio guides, we provide a charger for these several pieces. The second charging method is a charger for 25 audio guides.
In addition, it is possible to automatically start the audio track. This way, when a visitor approaches a point of interest, information about the exposure is automatically triggered.
Also, an important plus is that each unit of the museum audio guide has 2 headphone outputs. Therefore, the audio guide can be used by 2 people at once.
The audio guide is compatible with hearing aids. This is a definite advantage for people with hearing loss.
Our company is the exclusive distributor in Ukraine of the manufacturer of audio guides. Thus, we provide a guarantee for equipment, technical support.
Our company also creates turnkey projects. Thus, you get a ready-made solution.
Without a doubt, museum audio guides are the best solution. The museum must be modern. You can get detailed information and miscalculation by contacting us by mail or phone.
In addition, Museums often purchase radio guide systems. With the help of radio guides, it is convenient to conduct an excursion for groups of tourists. You can learn more about radio guides on our YouTube channel and section Radio guides.