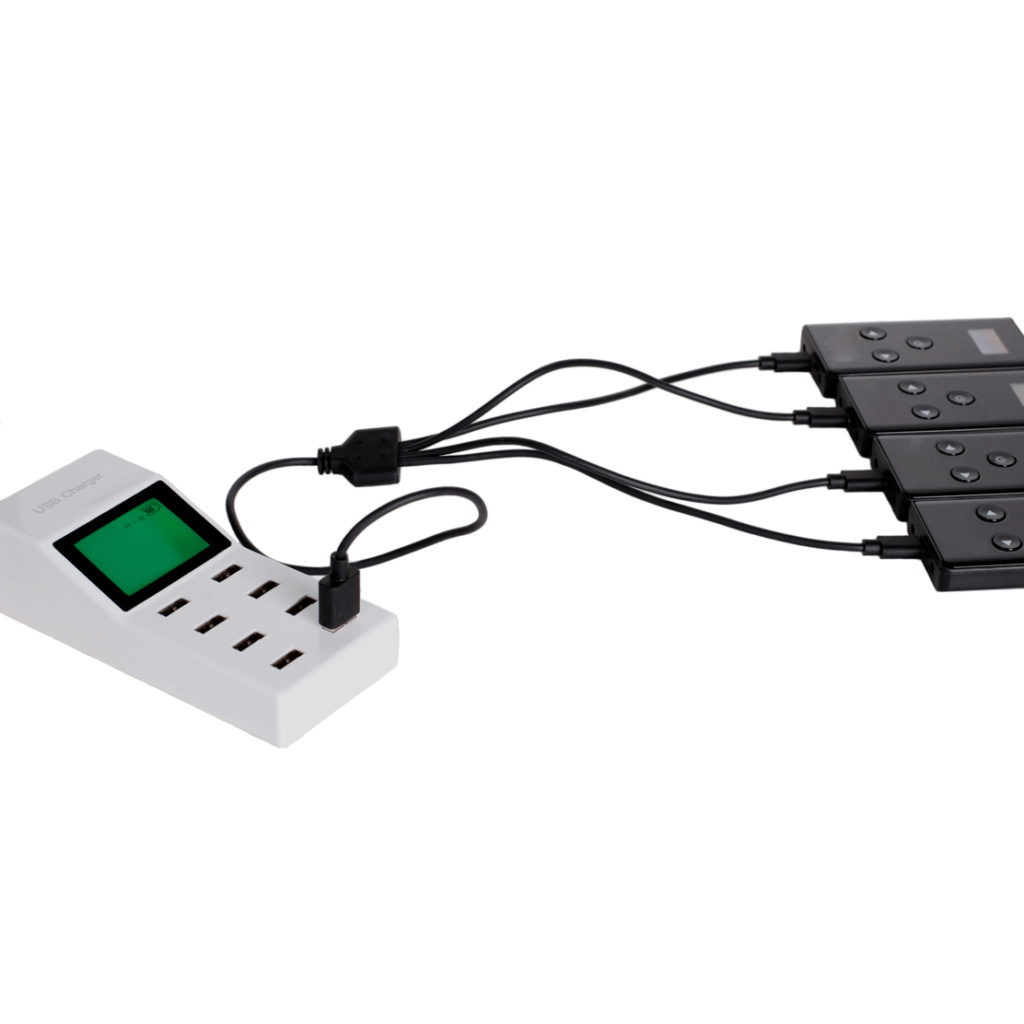 Charging device for 8 USB "Voice Systems".
Compact charger with 8 USB ports for simultaneous charging of 32 devices.
DESCRIPTION
The charger provides simultaneous charging of 32 devices through 8 USB ports and 8 cables (4 micro USB each).
The charger is equipped with a monitor screen. The indicator lights up in red when the device is charging, the indicator lights up in green when the device is fully charged. It takes up to 5 hours to fully charge the device.
This charger is very compact, lightweight. The charger is great for travel.
The charging cables are not included.